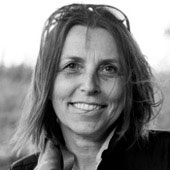 Korina Gutsche is a 'green' consultant, teacher, speaker and advocate for sustainability and the environment in media production since 2012. Korina teaches seminars for professionals and students alike on sustainable film making all over Germany and freelances as production manager. Korina's professional habitat is nature- and environmental film festivals, bringing attention to global issues trough films such as the global climate crisis and achieving the 17 sustainability goals. Korina has over 30 years of experience as project manager, environmental engineer, and communications expert. As a student she was an activist for the green grassroots movement 'Arche', helping to launch the Green Party of the former GDR (EAST Germany). In 2018 and 2019 she focused on transforming German art house cinemas to more eco-friendly organisations. From 2014 to 2019 she initiated and taught youth film-workshops on green-storytelling and climate-friendly film production, winning the GREEN SCREEN, 'Green Junior Report' award in 2018. 2013 to 2019 Korina was the curator for the eco-friendly 'Bike-screenings' at UFA Fabrik, Berlin and the International Ocean Film Festival CINEMARE. Korina sits on various sustainability expert panels and serves as Jury member at several film festivals. She is an activist for peace, biodiversity, and oceanic conservation Her Motto is: We love making movies
Anna Henckel-Donnersmarck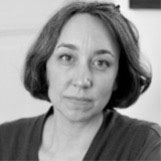 Anna Henckel-Donnersmarck is an artist, film maker, curator, and festival judge who lives in Berlin. She creates video installations for exhibitions, stage performances and concerts, among others at Bauhaus Archiv Berlin, Hygiene-Museum Dresden, Deichtorhallen Hamburg, Humboldt Lab, the Berlin Philharmonic as well as opera houses in Berlin, Frankfurt and Zürich. For over 20 years Anna features as a film programmer, moderator or panel participant at various short film festivals such as Pictoplasma, ITFS - Int. Festival of Animated Film Stuttgart, and served as member of the jury for the Szpilman Award for Ephemeral Art, Deutscher Kurzfilmpreis, Fantoche - Int. Animation Film Festival Baden, VIS Vienna Shorts, Regard Quebec, Tel Aviv Int. Student Film Festival, Filmfest Dresden. Since 2019 Anna is heading Berlinale Shorts, the official short film competition of Berlinale - Berlin International Film Festival.
Jeanette Jeanenne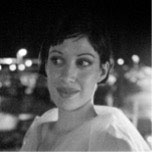 Jeanette Jeanenne is a Latin American filmmaker based in the United States. She is the Co-Founder and Director of GLAS Animation, a non-profit organization dedicated to independent animation. She received her MFA at CalArts in Film/Video. She is currently a director and producer at B&B Pictures, is a part of the international animation collective Late Night Work Club, on the board of directors of ASIFA-Hollywood, on the advisory committee for LXIA, and a programmer at Slamdance Film Festival. In the past she has worked with LA Film Festival, Glamour Magazine, and Short of the Week. She is currently directing and producing several short form projects with FX Networks and is a director on the new Crypt TV series Woman In the Book.
Nina Marenzi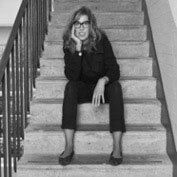 Nina Marenzi is the Sustainable Angle, Founder and Director in London.While Nina was researching for her dissertation 'Organic Cotton: Reasons Why the Fashion Industry is Dragging its Heels' for her MSc in Sustainable Agriculture and Rural Development at Imperial College, she interviewed numerous fashion designers, representatives of the textiles industry, and NGOs. As a result, the need for curated sustainable textiles showcase became apparent and the Future Fabrics Expo was born. Nina has previously worked as a consultant on various environmental policy initiatives and set up The Sustainable Angle in 2010 to initiate and support projects aimed at reducing the environmental impact of industry.
Edward L. McDonnell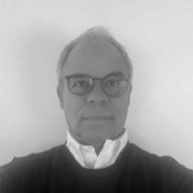 Edward L. McDonnell is president of Maple Shade Films, the production company he formed in 2001. He has since produced such films as the Oscar-nominated thriller Sicario, starring Emily Blunt, Benicio Del Toro, and Josh Brolin; the Oscar-nominated thriller Prisoners, starring Hugh Jackman and Jake Gyllenhaal; Original Sin, starring Angelina Jolie and Antonio Banderas; romantic drama A Walk to Remember, based on the bestselling Nicholas Sparks novel; Shanghai Knights, starring Jackie Chan and Owen Wilson; and Catwoman, starring Halle Berry. Collaborating with executive producer Steven Spielberg, McDonnell was executive producer of the mystery thriller Eagle Eye, starring Shia LaBeouf. Joining forces with Paul Junger Witt at Warner Bros., McDonnell produced such movies as David O. Russell's topical Persian Gulf War action adventure Three Kings, starring George Clooney and Mark Wahlberg, and Christopher Nolan's mystery thriller Insomnia, starring Al Pacino and Hilary Swank. He also served as producer on the family film Racing Stripes, starring Hayden Panettiere. In recent years, McDonnell has branched out into producing episodic television. His credits include Counterpart, starring J.K. Simmons; The Mosquito Coast, starring Justin Theroux and Melissa George; and is currently in production on the limited series Shogun for FX on Hulu. McDonnell began his career in entertainment at United Artists and MGM, then moved on to Paramount, where he was an executive for nine years. Working with Henry Winkler, he was involved in such pictures as Young Sherlock Holmes before leaving to work on several films with Steven Seagal, including Under Siege and Under Siege 2, Dark Territory, On Deadly Ground, and Glimmer Man.
Richard Wu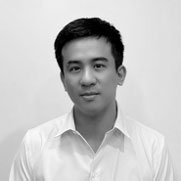 Richard Wu is an entrepreneur with over 14 years of experience in the gaming industry. While completing his Media Studies from New School in 2006, he co-founded Seed Studio, an indie game studio with its headquarter in Taipei, Taiwan and an office in California, United States. Seed Studio provides game development services to companies across the globe, including Sony, Microsoft, BBC, Disney Interactive, THQ, and WWE. Richard collaborates with these clients to develop multiple hit titles across many genres spanning from sports games (such as WWE Wrestlefest, UFC Personal Trainer, and MLB The Show), simulation games (Sony PlayStation 3's Railfan: Taiwan High Speed Rail), to family friendly games (such as Disney's Epic Mickey, Disney's Cars, Disney's Where's my Water, and BBC's Doctor Who Legacy mobile game). Subsequently, Richard co-founded Compulsion Games in Montreal. It produced games such as Contrast, which won the Canadian Videogame's Award for best Indie Game and Canadian Videogame Award's Game of the Year (2013); and We Happy Few, which was nominated for Best of E3 Independent Games (2018).